Protect your home from North America's harsh weather conditions...
Explore Crimsafe's range of specialty products, designed to protect from brushfires, hailstorms, and hurricanes.
---
Hurricane protection
Crimsafe provides extra protection during a hurricane or severe storm and is a strong barrier against hailstones and wind-borne debris.
Brushfire protection
Crimsafe provides the highest level of protection from ember attack, radiant heat, and the impact of burning debris on glass.
Fresh air & breezes
Enjoy the many benefits of fresh air and cool breezes flowing through your home without compromising on security.
Insect protection
Protect your family and home from all unwanted visitors. From flies and mosquitoes to burglars and intruders.
Unhindered views
No need for unsightly iron doors or burglar bars. Crimsafe provides unrestricted views and a feeling of open space.
Energy efficiency
Crimsafe's Tensile Tuff® mesh blocks up to 53% of solar heat gain and 62% of UV rays, making your home more energy-efficient.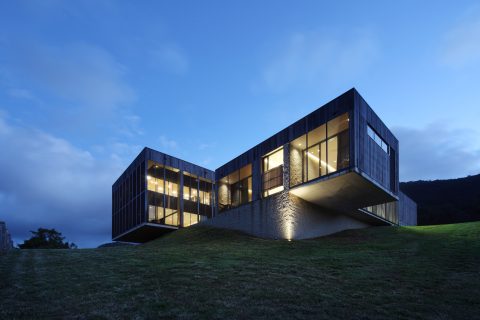 Be prepared against the threat of brushfires.
Brush and wildfires can wipe out homes in a matter of minutes. Crimsafe can help protect against brush and wildfires.
Crimsafe has designed and tested its security screens to meet the highest levels of protection in the event of a brushfire.
Meeting the standard for brushfires.
Crimsafe's Tensile-Tuff® stainless steel mesh is specially designed to a size and shape (1.5mm x 1.5mm aperture) that significantly reduces airborne embers from reaching your window. In addition to Crimsafe screens providing excellent protection from ember attack, they also reduce radiant heat from open flames protecting the glass beneath.
A strong barrier for your home.
As extreme weather events become more frequent, preparing your home to withstand extreme conditions is crucial.
Crimsafe Hurricane Debris Screens are specially designed to protect against flying debris from wind gusts up to 150 MPH and can withstand an impact up to 550 foot-pounds.
Passing the highest levels for Hurricane Debris Screening.
A range of Crimsafe products is able to withstand up to a category 4 hurricane, including doors, windows, and Crimsafe Safe-S-Capes®. Specially-designed Crimsafe Hurricane Debris Screens feature a unique build-out installation to protect glass windows from wind-borne debris traveling up to 150 MPH or 550 foot-pounds.
---
Please see the "Options" area below for available

Hurricane-Rated

Crimsafe Products
---
Thicker mesh
Crimsafe Tensile-Tuff® mesh is 26.5% thicker than other products on the market, providing the highest protection from debris impact.
Made-to-measure
All screens are made to measure to match the style and shape of your home.
Unhindered views
No bars or grilles to spoil your view or block out natural light and airflow.