Let the fresh air in and improve the efficiency of your home...
Explore Crimsafe's range of security windows, custom-made to suit all shapes, sizes, and window configurations.
Safety, security, and so much more.
Our range of security screens provides essential protection for your home while offering various additional lifestyle benefits.
---
Fresh air & breezes
Enjoy the many benefits of fresh air and cool breezes flowing through your home without compromising on security.
Insect protection
Protect your family and home from all unwanted visitors. From flies and mosquitoes to burglars and intruders.
Unhindered views
No need for unsightly iron doors or burglar bars. Crimsafe provides unrestricted views and a feeling of open space.
Energy efficiency
Crimsafe's Tensile Tuff® mesh blocks up to 53% of solar heat gain and 62% of UV rays, making your home more energy-efficient.
Bushfire protection
Crimsafe provides the highest level of protection from ember attack, radiant heat, and the impact of burning debris on glass.
Hurricane protection
Crimsafe provides extra protection during a storm or hurricane and is a strong barrier against hailstones and wind-borne debris.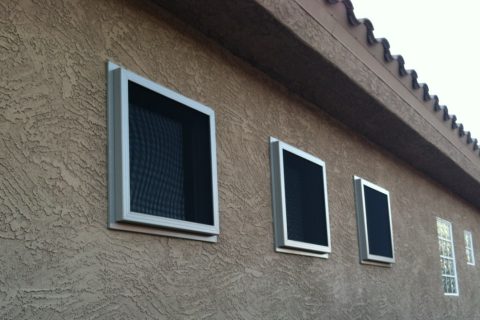 Let the fresh air in and keep unwanted visitors out
Feel free to open your windows and enjoy the fresh air with Crimsafe Fixed Window Security Screens to keep you safe.
Crimsafe Fixed Window Screens are locked in place, which makes them a popular choice in many homes and an excellent solution for homeowners with single-hung, double-hung, or slatted windows.
Custom fitted to your window frame.
Each Crimsafe fixed window screen is made-to-measure, and there is a range of profiles available so you can customize the screens to suit your home's style and features.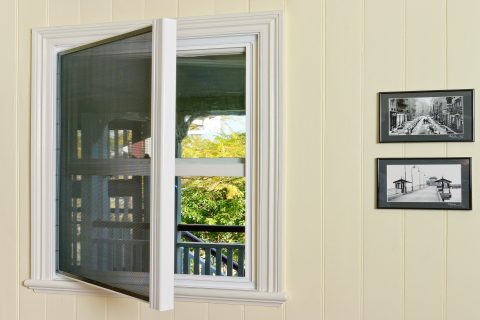 Lock out danger without being locked in
Protecting your home shouldn't mean locking yourself and your family inside. In an emergency, you need to get out fast.
Designed to combine the renowned strength of Crimsafe with an easy way out—at the push of a button. Our unique single-action release system runs the length of the window. This makes it simple enough for anyone in your home to operate.
Open from the inside, without a key.
Safe-S-Cape Security Screens don't need a key. You can unlock them from the inside with the push of a button. To have the most effortless exit possible, choose between available out-swing options or ask about our Ultimate in-swing windows.
Technical Info
FL Product Approval #s:
| | | |
| --- | --- | --- |
| SAFE-S-CAPES WINDOW HURRICANE SCREEN IMPACT |   | FL29455.1-R-1 |
| BUILD-OUT WINDOW HURRICANE SCREEN IMPACT |   | FL29455.2-R-1 |